Braun 7175 Silk Epil 7 Epilator Young Beauty Wet & Dry In Germany For Ladies
Special Price
৳12,999.00
was
৳15,999.00
Don't Miss Out! This promotion will expires in
Braun 7175 Silk Epil 7 Epilator Young Beauty Wet & Dry In Germany For Ladies 
Warranty: 1 year warranty.
Brand : Braun
Made In Germany
Order by phone get product : 09610957957
Or Please send your full name, address and phone number along with the product code through message to place your order by
phone / inbox Us.
Product Description: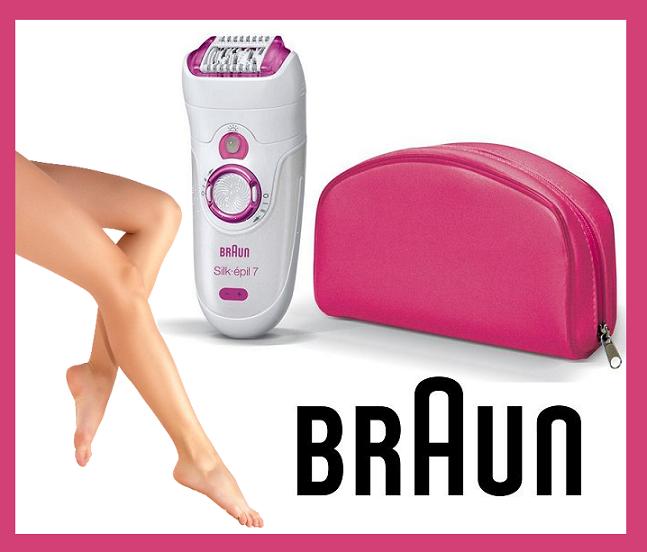 U NAS ZAWSZE NAJTANIEJ !!!
PROFESJONALNY DEPILATOR

Silk-epil 7 7175 
renomowanej firmy 
BRAUN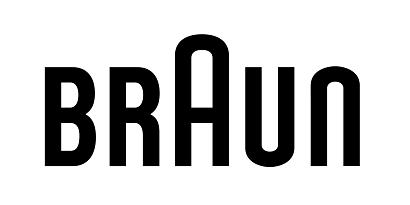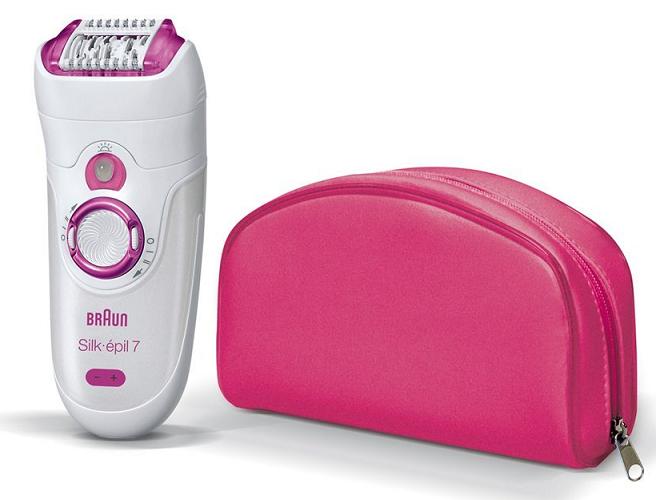 Braun Silk-épil 7-7175 to precyzyjny depilator zasilany akumulatorowo. Gwarancja jedwabiście gładkich nóg na dłużej. Zaprojektowany został specjalnie do depilacji w ciepłej wodzie. Ciepło poprawia krążenie krwi i sprawia, że skóra jest mniej wrażliwa, a depilacja jest bardziej komfortowa. 40 pęset zamyka się pod optymalnym kątem, co pozwala chwytać włosy bardzo blisko skóry i usuwać nawet najdrobniejsze z nich. Końcówki SoftLift Tips delikatnie unoszą włoski i kierują je w stronę pęset. Ruchoma głowica goląca umożliwia lepsze dopasowanie się do kształtów ciała. Dzięki wbudowanej lampce, nie ma obaw przed ominięciem zbędnych włosków.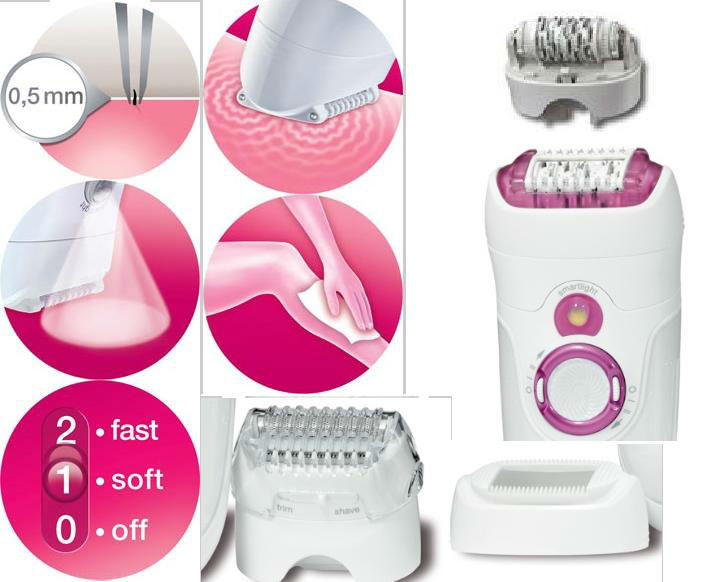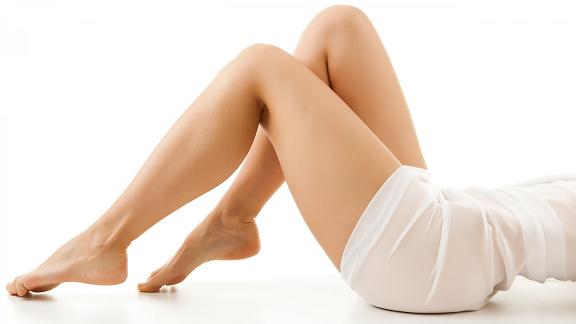 Technologia Close-Grip
Dzięki przełomowej technologii marki Braun depilacja staje się skuteczniejsza niż kiedykolwiek. 40 par pęset opracowano w taki sposób, aby zamykały się pod optymalnym kątem i chwytały włoski jeszcze bliżej skóry, skutecznie usuwając nawet najkrótsze z nich (0,5 mm).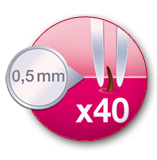 Ruchoma głowica
Depilator Silk-épil 5 posiada ruchomą głowicę, która może się wychylać do 15 stopni w przód i w tył. Dzięki temu głowica lepiej dopasowuje się do kształtów ciała, zapewniając większy komfort i maksymalną dokładność. Zapewnia też zachowanie optymalnego ustawienia urządzenia. 



Końcówki SoftLift Tips®
Końcówki SoftLift Tips® skutecznie unoszą nawet płasko leżące włoski i pomagają skierować je w stronę pęset.   

można myć wodą
urządzenie można myć pod bieżącą wodą, co zapewnia lepszą higienę.  



smartlight - lampka podświetlająca depilowany obszar
lampka smartlight ułatwia kierowanie procesem depilacji, podświetlając nawet najcieńsze włoski, co zapobiega ich pominięciu.

Parametry techniczne:
Linia Silk-epil 7
Kolor Biały
Gwarancja 2 lata
Funkcje
Regulacja prędkości 2 stopnie
Sposób golenia Na sucho , Na mokro
Sposób depilacji Pęsety
Głowica 40 pęset
Oświetlenie miejsca depilacji
Rodzaj zasilania Akumulatorowe
Konstrukcja Ergonomiczny kształt
Zastosowane technologie SoftLift Tips
Załączone wyposażenie Etui
2 LATA GWARANCJI
ZAPAKOWANY W ESTETYCZNE PUDEŁKO
- IDEALNY POMYSŁ NA PREZENT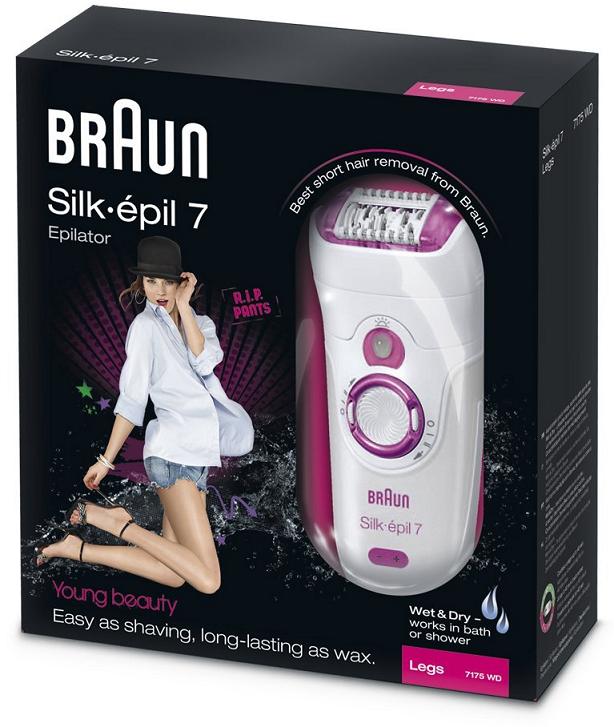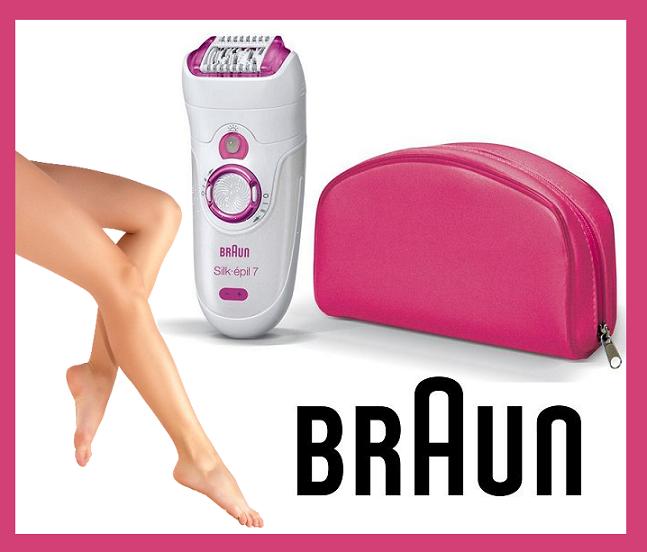 Silk-épil 7 7175 Young Beauty epilator product details
The Silk-épil 7 Wet & Dry epilator removes even the shortest, finest hairs, right down to 0.5mm long. That's as small as a grain of sand. The 40 tweezers in Braun's Close-Grip technology ensure superior performance and the most thorough hair removal. 
As it's cordless, it can also be used dry or in the bath or shower for the gentlest epilation. To further increase comfort in your epilation, prepare your skin with the Olay/Olaz cooling wet wipes included.
Best performance
•Wet & Dry
The Silk-épil 7 Young Beauty epilator was designed specifically for epilation in warm water. It improves your circulation and increase the comfort of your experience while making your skin less sensitive.
•Close-grip technology
Braun's technological breakthrough makes epilating more efficient than ever before. The 40 tweezers have been engineered to close at the optimal angle and grip hair even closer to the skin for better removal of even the shortest hairs (0.5mm).
•Pivoting head
Better adaptation to the contours of the body for more comfort and maximum thoroughness.
•SoftLift Tips®
Effectively lift even flat-lying hair and help guide them to the tweezers for removal.
•Smartlight
Helps easily guide your way through the epilation process and lightens up even the finest hairs for no miss removal.
•Speed personalization
Select the right speed for your individual needs:
Speed 1 for extra gentle epilation, speed 2 for extra efficient epilation.
•Cordless use - fast recharge
Get up to 40 minutes of operation after just 1 hour of charging.
•Fully washable
Thanks to a sealed body, they can be cleaned under running water.
•Pouch